Airport Transfers Yorkshire offer competitive prices and quality taxi and chauffeuring services. The services are provided by professional drivers, in our fleet of modern well maintained vehicles, which will make your journey enjoyable and stress free experience.
We offer the lowest airport transfer charges as we are against hidden costs. Our airport transfer services to and from all UK airports are charged as per vehicle not per person.
Our prices are offered after including taxes and fees. So no extra charges on the account of taxes or processing fees.

Corporate Clients
We have become the preferred taxi service for many companies and organisations in the Leeds Sheffield Harrogate and the Yorkshire area. Call us free on 0800 612 3534 to open an account, special rates are available for Corporate Account customers.
We are available to collect you or your clients from any location and transfer you to the Airport/location you require in comfort, without the need to worry about where you will park, or how much it will cost. So simply leave your car at home, and let us deal with the stress of your transfer.
You or your important clients will be picked up by one of our thoroughly comfortable and modern fleet of vehicles, where our professional drivers will load your luggage and provide your stress free transfer to or from the Airport or any other location.
So next time you need to get to or from any UK Airport, without having to worry about how you will get to there, simply give us a call or complete our to receive a highly competitive quotation.

G e n e r a l T a x i W o r k
We do not do undertake small journey or local taxi work. We are a chauffeur driven private hire service and we will also transport you and your guests to hotels, parties, concerts, outdoor events and gatherings where you would rather not drive but still arrive in classic style. Our chauffeurs can then wait and transfer you to your end destination. We provided this service to private individuals and companies alike.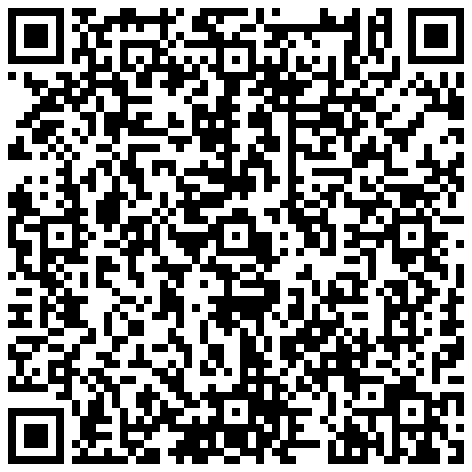 D a y t r i p s & E x c u r s i o n s
Day trips for pleasure or business and excursions. Getting there and back can be the most difficult part. Maybe you can't drive, or maybe you can't decide who will drive…
Any of our modern fleet of vehicles, can be booked for excursions, business tours you may have planned, whether it is for a few hours or for a whole day. Our professional and courteous drivers will provide you with an easy way to enjoy your day out, we will strive to ensure that you have the most enjoyable experience possible.
Our chauffeurs can remain with you for the day, if you will be traveling to different locations throughout the day, or we can simply return for you at a specified time. We will pick you up at your desired location, and take you in comfort to enjoy your excursion.

Minicab: Saloon, Estate and MPV Cars V.I.P chauffeur driving service for those special occasions: Jaguar X Type,Mercedes E & S Class Courier Services: pickup and delivery to all UK destinations
Customer Care
Lost Items
Call 0845 226 1014 for our Lost & Found department.
We will make every effort to locate your cab to retrieve your belongings in a timely matter.
Passenger's Expectations
As a passenger of our airport transfer service, you are entitled to the expect the following:
A driver that speaks and understands English clearly

A knowledgeable driver that will take you to your destination by the most efficient route.

A driver that practices good hygiene.

A polite and respectful driver That while your taxi is in motion, the driver refrains from talking on a cell phone (including hands-free devices) or text messaging.

A safe, well-maintained taxi with operating heat and air conditioning.

A passenger compartment free of litter and personal items of the driver that restrict seating comfort.

An accurate charge for the ride provided and a receipt for the transaction (if requested)

If you feel your Passenger's Expectations were not met, please call 0845 226 1014
________________
FREE WiFi CONNECTIONS ARE BEING FITTED INTO ALL OUR CARS AND MINIBUSES FOR AIRPORT AND BUSINESS TRANSFERS.
______________________
AIRPORT TRANSFERS YORKSHIRE - NEWS
December 2012 saw the introduction of a further 7 quality vehicles to our fleet. Plus a further 2 vehicles added to our standard cars.
The new vehicles are:
Vauxhall Insignia
Jaguar X Type Saloon car
2 x Jaguar X Type Estate cars
2 X Mercedes E Class Estate cars and
2 X Mercedes Viano 7 Seater MPV's.
9 Seater Minibus Taxi
16 Seater Mini Coach
All these vehicles are in addition to our existing fleet and available for taxi transfers to or form Manchester Airport, Leeds Bradford Airport. East Midlands Airport, Robin Hood Doncaster Sheffield Airport Liverpool John Lennon Airport, plus all other UK Airports and Seaports. more about transfer vehicles...
_______________
Credit/Debit Cards Accepted
Airport Transfers Yorkshire accepts all Major Credit and Debit cards inc Visa Mastercard American Express Maestro Etc.. for airport taxi transfers from/to:-
Manchester Airport, Leeds Bradford Airport, Robin Hood Doncaster Sheffield Airport East Midlands Airport London Heathrow Airport and London Gatwick Airports.
Pre Book and SAVE up to 60% off Airport Taxi prices
______________________
West Yorkshire taxi | Leeds Taxi | York Taxi | Leeds Bradford Taxi | Manchester Airport Chauffeur Hire |
Taxi Leeds Bradford Airport Service | Prestige Cars Leeds Bradford Airport | Minibus Leeds Bradford Airport
Robin Hood Doncaster Sheffield Airport Taxi Cabs | Manchester Airport Transfer Taxi
.